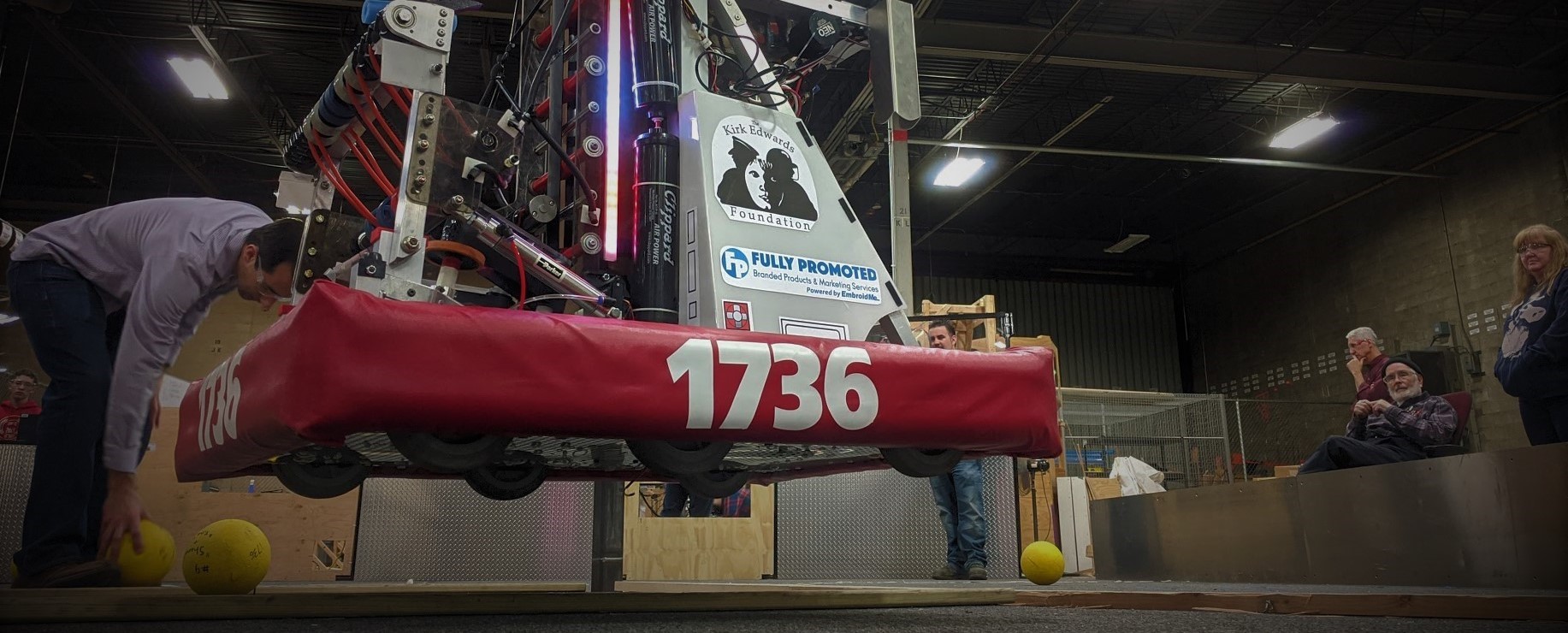 No team can get off the ground without the generous support of sponsors!
We are currently in search of about $3000 worth of sponsorship. This will help cover student travel fees for the World Championships in Detroit, as well as advanced tooling for summer student projects.
We are also interested in in-kind sponsorships: Materials, parts, labor, and educational opportunities are always well appreciated.
We seek to build relationships with companies who can impact our community: as you help us deliver STEM education to students, so too can we bring recognition and technical assistance to your company and brand.
If you are interested in sponsoring, please reach out to us at frc1736@gmail.com.
---
FIRST Robotics Competition Team 1736 gratefully acknowledges the following sponsors:
2019-2020 Season Sponsors
---
2018-2019 Season Sponsors
---
2017-2018 Season Sponsors
---
2016-2017 Season Sponsors
---
2015-2016 Season Sponsors
---
2014-2015 Season Sponsors
---
2013-2014 Season Sponsors
---
2012-2013 Season Sponsors
---
2011-2012 Season Sponsors
---
2010-2011 Season Sponsors
---
2009-2010 Season Sponsors
---
2008-2009 Season Sponsors
---
2007-2008 Season Sponsors
---
2006-2007 Season Sponsors
---
2005-2006 Season Sponsors
---